American, Premium / Reward, Tier VII, Tank Destroyer
A more historical version of the very unhistorical T28 Prototype. The T28 Concept is based on the only surviving information on the T28 Prototype (a wooden mockup). Instead of replacing the T28 Prototype or the completly fake T25/2, it will be a special reward tank.
Statistics
Edit
Hitpoints: 880
Engine: 960 hp
Weight: 70 tons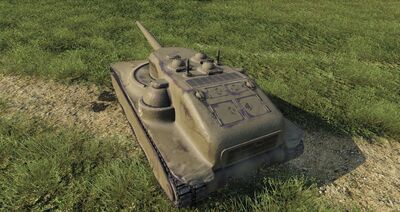 Power-to-weight: 13,71 hp/t
Maximum speed: 29 km/h
Hull traverse: 18 deg/s
Hull armor: 203/101/50
Gun: 105mm T5
Damage: 320/320/420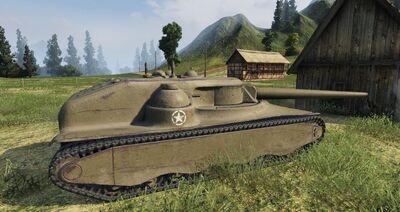 Penetration: 181/224/53
Rate of fire: 6,74
DPM: 2156,8
Accuracy: 0,4
Aimtime: 2,1
Gun traverse rate: 18 deg/s
Viewrange: 370
Radiorange: 570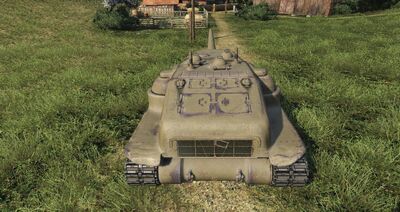 Ad blocker interference detected!
Wikia is a free-to-use site that makes money from advertising. We have a modified experience for viewers using ad blockers

Wikia is not accessible if you've made further modifications. Remove the custom ad blocker rule(s) and the page will load as expected.