German, Premium, Tier III, Medium Tank/Heavy Tank
This icon was a supertest leak.
Differing leaks state this tank as both a Medium and Heavy tank, but as no offical statement about it has been made, leaving it's type unknown.
A picture of it in the Tech Tree was accidently leaked in the 8.9 ASAP video, while showing off the WT line: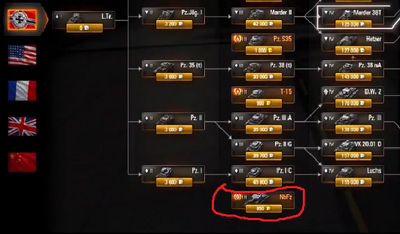 Ad blocker interference detected!
Wikia is a free-to-use site that makes money from advertising. We have a modified experience for viewers using ad blockers

Wikia is not accessible if you've made further modifications. Remove the custom ad blocker rule(s) and the page will load as expected.