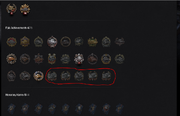 There are some special - yet unobtainable - Epic Medals for Historic Battles, and there is a hidden 6th unreleased one- Berlin. These medals are of the Battlefield Category. Battle of Kursk, Operation Spring Awakening, Battle of the Bulge, Bryansk Front, and Siege of Tobruk can be seen in the Acheivements area on the profile page on the official WoT site and in the Assistant. The one for Berlin can only be seen in the Assistant.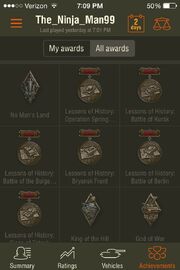 Ad blocker interference detected!
Wikia is a free-to-use site that makes money from advertising. We have a modified experience for viewers using ad blockers

Wikia is not accessible if you've made further modifications. Remove the custom ad blocker rule(s) and the page will load as expected.